Asbestos Risk Assessment & Register
What is asbestos?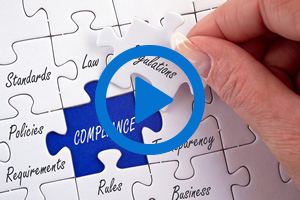 Asbestos is a naturally occurring mineral rock that was mined in Australia from the 1940s and commercially used in a variety of materials and products. Unlike other rocks made up of small particles, asbestos is made up of fibers.
Asbestos cement products were first constructed in the 1920s. Then after, from the period of the mid-1940s to late 1980s, they were frequently utilized in the fabrication of residential construction substances. However, while in the 1980s, the phase of asbestos cement materials switched to the use of asbestos-free materials. And, eventually, from December 31, 2003, complete ban was imposed on manufacturing, use or reuse, import, storage, sale, and transport of all sorts of asbestos products. Our asbestos inspectors in Melbourne proceed only after considering all the important parameters.
These fibres can be released into the air and remain for extended periods of time where they can be inhaled to the deepest parts of the lungs when the material is disturbed ie sanded, broken or damaged.
Asbestos was considered a valuable product due to its resistance to fire, moisture, chemicals and heat and also its suitability as an insulation material.
Due to asbestos being constructed of fibres, woven asbestos materials and products such as blankets, rope and even clothing were widely used. However, it is due to the physical properties of the fibres that asbestos causes such diseases in people.
When Do I Need An Asbestos Audit & Register?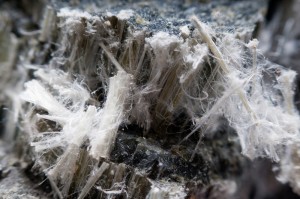 In accordance with Safe Work Australia Code of Practice – How to Manage and Control Asbestos in the Workplace, management is required for in situ asbestos that was installed or fixed before 31 December 2003 in accordance with the WHS Regulations or OH&S legislation as applicable in your state or territory.
Your Responsibilities as a "Person In Control of a Building"
A suitably qualified person is to investigate the premises for the presence or possible presence of Asbestos Containing Materials (ACM)
Develop and maintain a register of the identified or presumed ACM, including details on their locations, condition, risk assessments and control measures
Assess the condition of any ACM that are found and the associated asbestos risks
Develop measures to remove the ACM or otherwise to minimise the risks and prevent exposure to asbestos
Develop, implement and maintain an Asbestos Management Plan
Ensure the control measures are implemented as soon as possible and are maintained as long as ACM remain in the workplace
"Person in Control of a Building" means:
The owner of the premises
A person who has, under any contract or lease, an obligation to maintain or repair the premises
A person who is occupying the premises• A person who is able to make decisions about work undertaken at the premises
An employer at the premises
State and Territory legislation sets out specific requirements concerning Asbestos Containing Materials.
Before commencing any work that may disturb ACM in the workplace, the relevant legislation should be checked to ensure there will be full compliance with these legal obligations.
What can Stokes Safety do for you?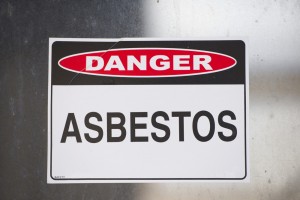 Stokes Safety will conduct an asbestos risk assessment of your facility and prepare a detailed Asbestos Risk Assessment Report including an Asbestos Register. During the asbestos risk assessment inspection of your facility Stokes Safety will take samples of suspected asbestos containing materials wherever possible, the samples are taken using the guidelines in the National Occupational Health and Safety Commission Code of Practice for Asbestos in the Workplace [NOHSC:2018 (2005)]. The samples taken are tested by a NATA approved laboratory in accordance with the WHS/OH&S Regulations, the official NATA lab test results are provided with the Asbestos Risk Assessment Report.
The WHS/OH&S Regulations states that an Asbestos Management Plan is required for commercial buildings where asbestos is present. Stokes Safety can also develop an Asbestos Management Plan for your facility in consultation with your WHS/OH&S committee or in consultation with management.
The aim of this Asbestos Risk Assessment in Melbourne is to:
Determine the location, type, extent and condition of asbestos containing materials on site.
Recommend actions to minimise the exposure of occupants and site workers to asbestos fibres.
Ensure your building complies with both State and National Asbestos legislation.
So that we can best assist you and your business with your building safety and compliance needs, please Contact Us today on 1800 058 342