Contractor Management Systems
What is Contractor compliance?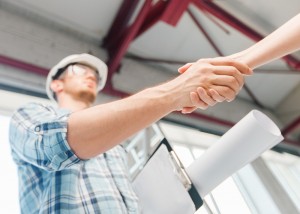 Contractor compliance is important to ensure all contractors and voulenters undertaking work in a building are aware of the risks associated with the site and how to manage these. Some of the requirements for contractor management include:
All contractors have the valid insurances required
All contractors have valid and appropriate licenses
Reduces clients liability in the case of an accident
Client complies with OH&S act & legislation
Reduce clients risk of personal fines
When do i need contractor management?
Contactor management is important to establish that the contractor has safe systems of work in place, they are committed to ensuring their employees work in a safe manner and have received appropriate training and meet all the necessary licensing requirements, insurance certificates of currency, JSA's, Risk Assessments and an Occupational Health and Safety Plans where required.
A contractor management system implements and identifies all areas requiring a work permit and documents these in an easy to read schedule and where available mark these on a floor plan of the building, these areas include:
Risk Management
Asbestos
Hazardous Material
Confined Space
Isolated areas
Work at Heights
Hot Works
Penetrations
Electrical Safety – isolation of switchboards
Appliance / equipment faulty system tags
Fire Services – isolation of fire services
What can Stokes Safety do to help?
Stokes Safety will develop a contractor management system based on specific building characteristics and requirements. This includes development of all site safety considerations or high risk areas photographed signed and documented in an easy to use contractor management folder. This includes all relevant permits and site plans.
So that we can best assist you and your business with your building safety and compliance needs, please Contact Us today on 1800 058 342