10 Year Lifecycle Budget Planning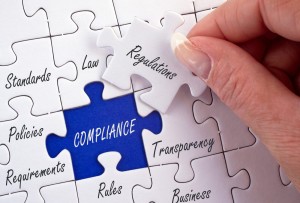 Stokes Safety undertakes Building Condition inspections and 10 Year Life Cycle budgeting on various types of buildings ranging from commercial to industrial buildings and also many healthcare facilities.
These inspections are undertaken by building owners and or agents to determine at a present time the state of a particular building and its internal and external building fabric and its associated plant and equipment. This is particularly important in analysing landlord and tenant responsibilities for maintenance and also budgeting for capital expenditure.
STOKES SAFETY INSPECTION INCLUDES THE FOLLOWING
REPAIRS AND MAINTENANCE
Review condition of the property, maintenance plans/contracts in place and current plant certificates/registrations where applicable. Ensure Essential Safety Measures annual certification is in place on each property as applicable for each state.
Undertake a visual inspection of premises with regard to the age, condition and current maintenance plans.
Identify tenant and landlord repair and maintenance shortfalls and/or backlogs based on the above reviews, including recommended action required to rectify the deficiency.
CAPITAL EXPENDITURE
Undertake visual inspection of premises with regard to the age, condition and life cycle of fabric and structure and building service equipment.
Identify based on the above review, recommended action over a 10 year forecast period, with timing identified on an annual basis.
REPORTING
Provide a concise report detailing the findings of the review and audit process, including the following:
Brief description of the condition of the building and associated building services
Tabulated summary of tenant maintenance contracts/plans in place
Tabulated summary of tenant repairs and maintenance review (compliance and adequacy)
Tabulated summary of repair and maintenance shortfalls and/ or backlogs, including recommended timing of remedial works and budget costs.
Tabulated summary of recommended tenant and landlord capital expenditure obligations (tenant and landlord items to be identified separately), including timing over a 10 year forecast period and budget costs.
ASSET REGISTERS
Creation of asset registers of all plant and equipment including mechanical ventilation, and essential safety measures.
This including the following:
Item type
Description
Model
Make
Location
Quantity
So that we can best assist you and your business with your building safety and compliance needs, please Contact Us today on 1800 058 342