Building Permit and Advice

Company overview
Stokes Safety has been consulting in the areas of Building Surveying and Town Planning for more than a quarter of a century. We offer a thorough and comprehensive range of services to our clients. Initially, Stokes Safety's primary focus is on providing building regulatory advice at the early design stage, issuing building permits and carrying out building inspections.
Over time Stokes Safety has evolved into a company that today specialises in consulting on Building Regulations, Occupational Health and Safety, Dangerous Goods, Fire Engineering, Essential Safety Measures, Contractor Compliance Management and Town Planning.
Stokes Safety employs specialist, experienced consultants in each of these fields so their clients are assured they are dealing with an experienced, conscientious team whose aim is to protect their clients' businesses by providing peace of mind.
When do I need a building permit or engage a building surveyor?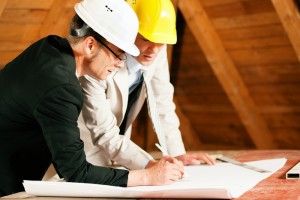 Stokes Safety provides a comprehensive range of building advisory services providing Building Regulatory advice, negotiating alternative solutions while working closely with the project Fire Engineer, advising architects and project managers during the design process, issuing Building Approvals and carrying out relevant building inspections.
We have provided services to all areas within both private and Government sectors.
A building permit is required when a building is being constructed, refurbished altered structurally or an essential safety measure is being removed or altered.
What can Stokes Safety do to help?
The dedicated and experienced team at Stokes Safety are confident we can provide the highest quality professional service to meet the needs of your business. As a founding company in the private building surveying and certifying arena we are highly respected in the industry and have many long-standing clients.
We offer our clients a unique range of services including Town Planning expertise, Essential Safety Measures, DDA compliance, OH&S, Asbestos and risk management experience. We understand the needs of a project team and are able to anticipate those needs and react in the appropriate manner in the shortest time possible.
So that we can best assist you and your business with your building safety and compliance needs, please Contact Us today on 1800 058 342